Designer Buying Service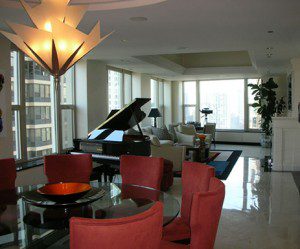 The Designer Buying Service provides you access to the resources and merchandise not available without a professional affiliation. ASI Interiors' decades of experience represent an incredible network of relationships with manufacturers and their representative showrooms at the Merchandise Mart and other trade sources across the country. Working with ASI Interiors' Designer Buying Service you have access to this amazing array of merchandise at "to the trade pricing". Furniture,lighting, bath and kitchen fixtures, carpeting and fabric, are available to you through this exclusive service.
At ASI Interiors Inc. we have the keys you need to unlock the doors to exclusive products. These insider products are available only through professional affiliation. Our long standing relationships with the trade allow us access to custom designed and one-of-a-kind items for our customers as well as the high quality manufactured pieces from around the world.
This access to exclusive items for your home allows ASI Interiors Inc. to tailor our design to your specific style or needs. Furthermore, our connections allow us to gain professional pricing that we can provide to you.
Our designer buying service is one that can be used by itself or in our Full Design Service or Room Makeover. Please Contact Us for more information about buying through our Designer Buying Service.
> See Our Work