Professional Interior Design Service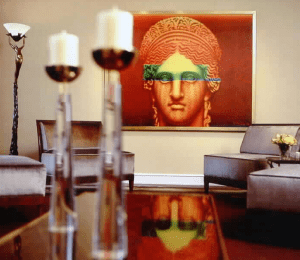 From a single room, > to a complete residence; design concept through project completion, ASI Interiors will provide full design services to make any space truly your own. Custom furniture and finishes are ASI Interiors' Signature Design Service or, we purchase the highest crafted products with the advantage of the designer's eye. We have built a reputation for full attention to every detail, and we pride ourselves in working well with architects, builders and traders to realize a sophisticated and timeless interior.
ASI Interior Principals Denise Antonucci and Jerry Sanfilippo bring passion and experience to create a unique, timeless design that embodies the lifestyle of the client and reflects the purpose and energy of the space. Denise and Jerry are deeply engaged with their clients and remain involved with each project from concept through completion. Their years of experience and history of extraordinary design projects is the result of a collaborative process and sensitivity that results is a true expression their client's vision; transcending fads and trends.
ASI Signature Design Services include design and manufacture of custom designed furniture and finishes designed exclusively for our clients to meet their discerning taste. Their long standing relationships with the trade make ASI an excellent resource for the highest quality manufactured pieces from around the world. An extraordinary sense for finish and detail make every ASI commission and unique living experience